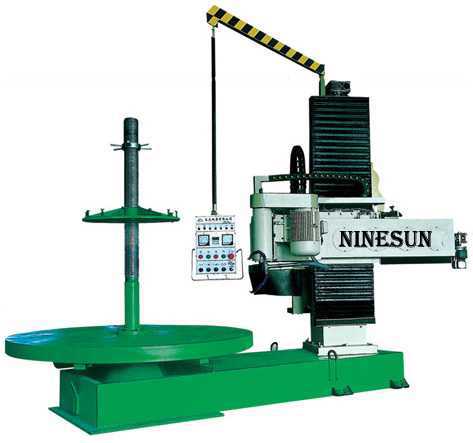 This machine is used for cutting stylobate, column, pyramid column, baluster and ball, etc., which is controlled by microcomputer and works by automatic tracking according to the sectional view.
NI-ZMFX-2500
Unit
ZMFX-2500
Max.cutting diameter
mm
2500
Max.cutting height
mm
1000

Worktable stroke

mm
2000
Blade diameter
mm
600
Main motor power
KW
11
Water consumption

m

3

/h
4
Overall dimensions(L×W×H)
mm
4500×2500×3500
Approximate weight
kg
6000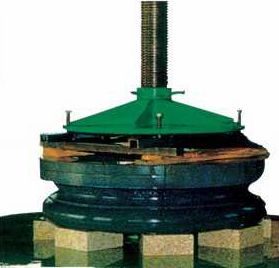 Ninesun Stone Machine Company is a specialized manufacturer & exporter of stone cutting machine, such as gyroidal stone cutting machine, column seats & shape cutting machine,stylobate, pyramid column, marble baluster, marble ball, granite column, laser cutting machine, die cutting machine, water jet cutting machine, granite cutting machine, shape cutting machine, marble cutting machine.
The gyroidal stone cutting machine is electrical centralized switchboard grouping all functions and supervisions of the machine. The switchboard on the machine, with operation buttons, programmer and liquid display, is mounted on suspender in the middle of the machine. The switchboard can make the operator control the gyroidal stone cutting machine easily from the sawing area when the stone is being positioned.
The micromputer control system and aptical fiber measuring and monitoring system,the machine is applicable for cutting various revolution bodies including column seats,column caps and columns. It overcomes the problems such as high material consumption and Iow precision in manual processing.