Edge polisher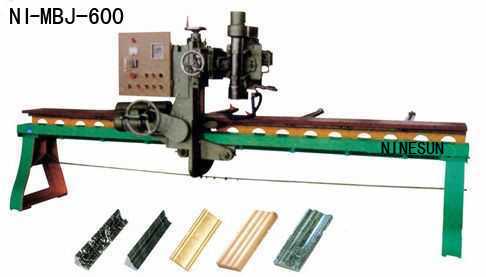 Adopting liquid-immersed roller path, frequency conversion and variable speed, the edge polishers are stable performance with high precision.
Edge polisher can be used for processing all kinds of special shapes, including curve and beeline shape and cutting different size and thickness of new-shaped granite and marble, such as profile, edge on granite or marble and every kind of natural stone. Therefore, the edge polishers are used for profiling, gauging, smoothing, polishing the straight and contoured edges. The switchboard on the edge polishing machine, with operation buttons, programmer and liquid crystal display on it, is mounted on the middle side of the machine.
The switchboard will make the operator control the machine easily from the sawing area when the stone is being positioned. The head of marble edge polisher can perform 360 degrees rotation, and is equipped with a quick mounting system for clamping and grinding wheels as well as extension supporting rack. In line with the greater trend to automation, the most new-style edge polisher models have numerical control. With combination structure, rotatable cutting head and oil-immersed sealed rails, the function of the edge polishers are stable and can process various abnormal shape lace.